The short answer is yes, you should absolutely don your short dress as a tunic with pants! Not only is this look among the very top of the trends, but is sounds like you're well on your way to executing it intuitively.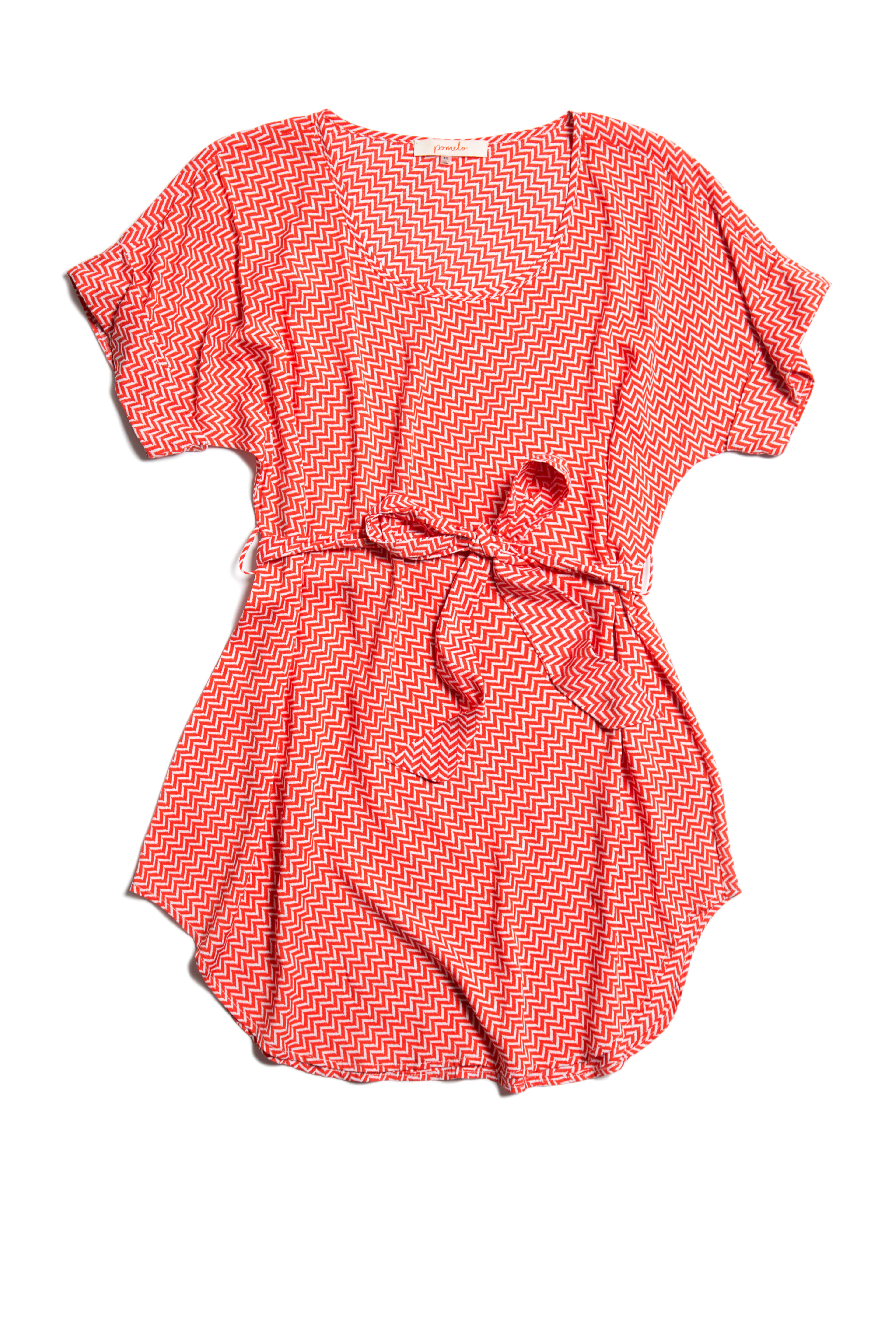 Denim is a definite do with your tunic/dress. A dark wash with a cool-girl cuff at the bottom makes a great pairing with your longer top & demonstrates a clear ability to play with proportions in a casual, effortlessly chic way. Skinny jeans that stop at the ankle also pair nicely & keep your lower half balanced.
Also, consider incorporating a bolder, wide leg pant with your tunic to get a super-chic look, similar to what we feature last in our aptly-themed post How to Get Out of Your Comfort Zone. Leggings, however, should be avoided as they give a slight maternity look. I recommend you stick with clearly defined pant styles.
Keep in mind, proportion play can take some getting used to & it's understandable to have some second thoughts once you've put the look together. Try out your ensemble on short outings to get your feet wet. You'll grow your confidence in this & many other more bold looks!
—Jennifer
What do you think? Share your own advice in the comments below!