Horizontal stripes often get a bad rap. And, while it is true that they can sometimes make areas on the body look wider, if done right, they can be oh-so-flattering.
See what Stylist, Jami F. had to say about wearing horizontal stripes!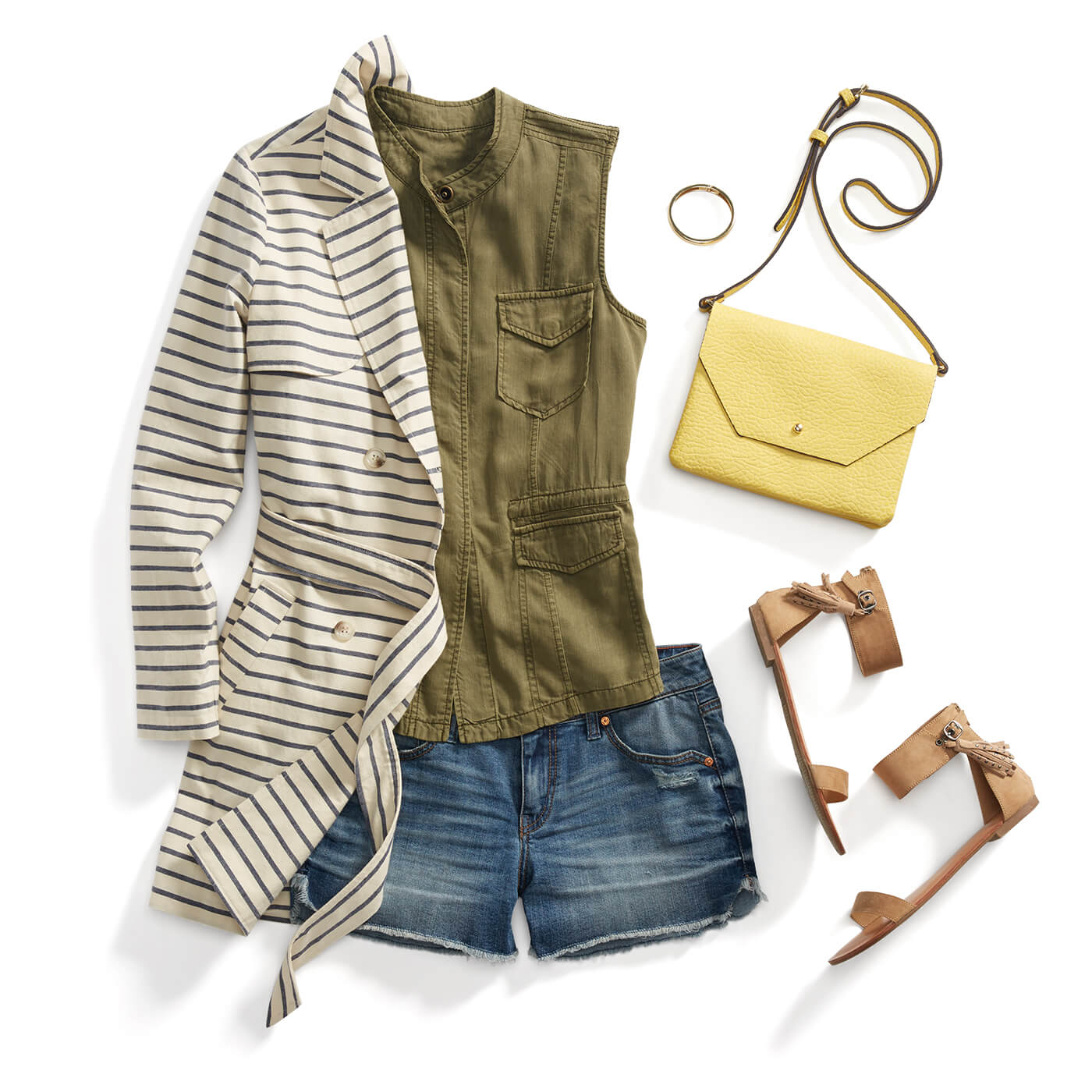 Start Small
If you're trepidatious about stripes, skip the horizontal and go for vertical with a pinstripe. This subtle pattern, especially in a flowy top or dress, will add interest to your ensemble without adding width to your frame. 
Mix it up
Minimize any widening effect by mixing horizontal and vertical stripes. Plus, this mash-up of a classic is super eye-catching!
Layer, layer, layer
If a bold striped top or dress seems too much at first, add a second layer with stripes. A flowy cardigan or structured jacket will leave you with a hint of stripe and an ultra-flattering fit. 
Go bold
Try a thick, bold stripe on a body-con or fitted skirt. The stripes give the illusion of wrapping around your body—showing off more of your curves & shape. 
Don't forget that stripes aren't relegated to tops and skirts. Explore striped accessories, outerwear, and footwear, too!
—Jami F.
How will you wear your stripes? Tell us!