When we typically think of scarves we tend to think about them topping our favorite wool coat or chunky sweater. But in fact, the scarf is much more versatile than we give it credit for, and shouldn't pigeon-holed into strictly cold weather accessorizing. You'll find a scarf, in the right material, does all the same stylish favors to your ensemble in warmer seasons, too.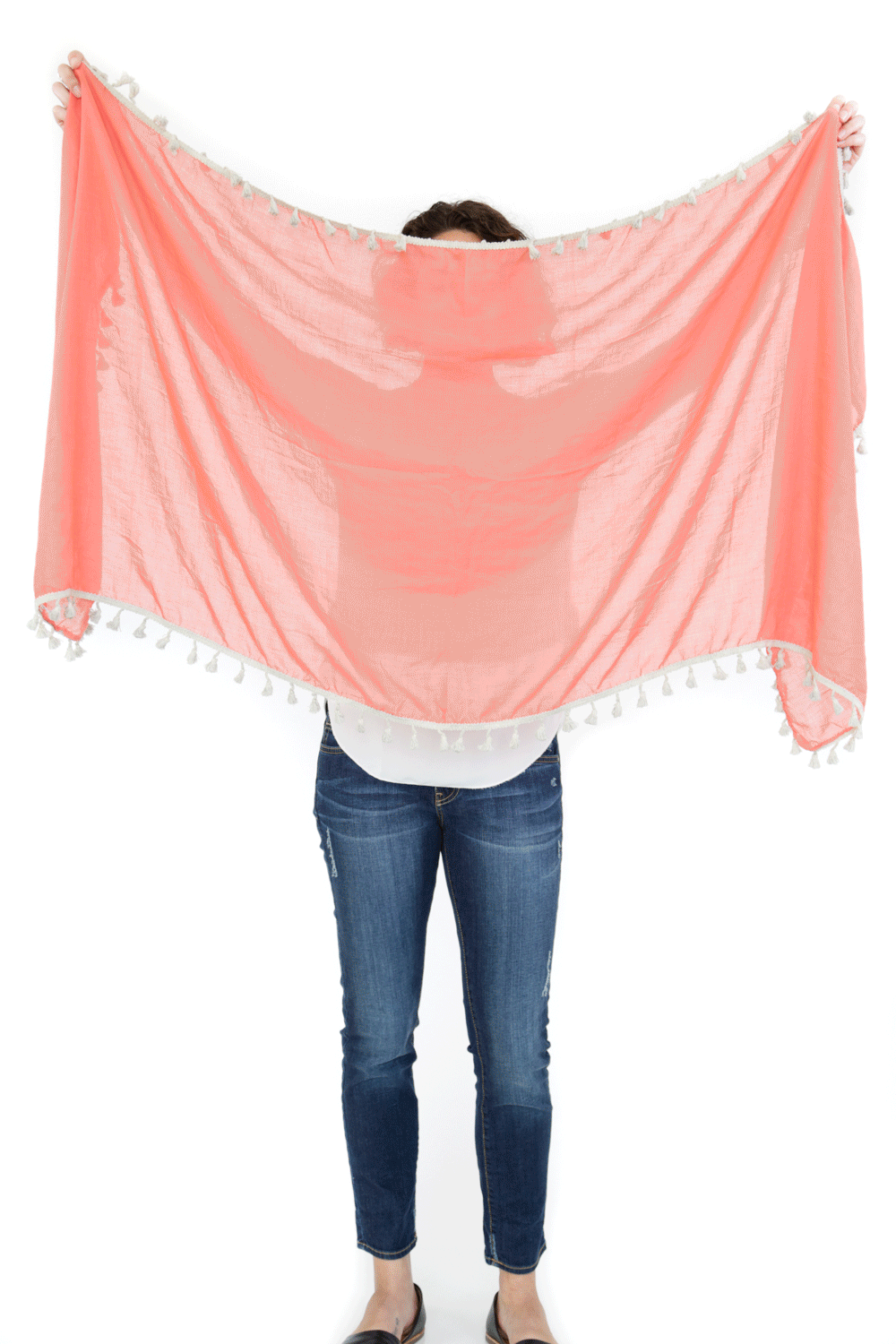 When choosing scarves suitable for climbing temperatures, look for cool, lightweight materials like silks, cottons and rayons to ensure breathability. Then consider your other outfit elements. A scarf is a great way to add texture and dimension to just about any look you can conjure. Think of it as your summer outfit's final element and layer it on the way you would a necklace or earrings. Try it with all your go-to warm-weather outfits, from a dressy, all-black maxi to a tee and distressed denim or even to a strappy camisole and shorts, your scarf will always look right at home.
—Jennifer
What do you think? Share your own advice in the comments below!