With more casual workplaces popping up, 9-to-5 workwear is no longer synonymous with stuffy suits. If your wardrobe is more business formal than casual, it's an easy transition between the two! It's all about restyling what you have with casual, classic staples that you probably own already—think your classic t-shirt or your favorite pair of jeans.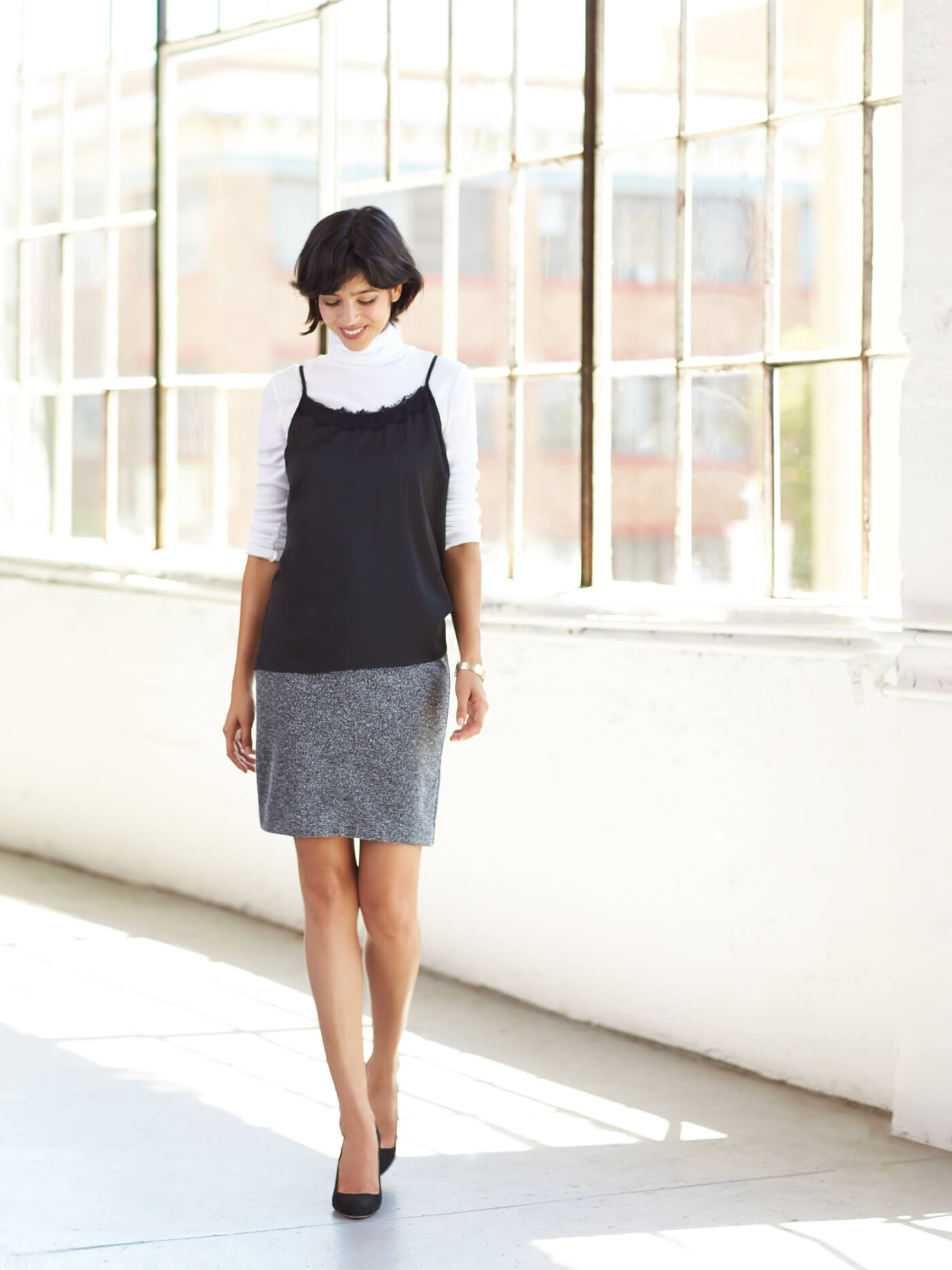 Dress Down Your Blazers 
Split up your suit and let them play double duty. A navy blazer looks stylish with a teal green floral blouse and dark wash jeans for the perfect business casual look. Or add a pop of color to the sea of black and grey with a punchy coral or vibrant cobalt, hues that are flattering on almost every skin tone.
Keep it Casual in Trousers
If most of your go-to pants consist of classic, black trousers it doesn't mean you have to run around town for new bottoms. Take a classic pair of trousers and pair them with a chunky knit sweater and your favorite pair of fashion sneakers—we're not talking about running shoes here. Go ultra-casual in a crisp, white pair or try a suede sneaker for a downtown-chic look.
Restyle Your Pencil Skirt
Dress down your favorite pencil skirt with a more casual topper. A tee at the office might seem foreign but opt for a crewneck style made with a thick material. Keep the rest of the look sophisticated with a pair of pointed toe heels or tall boots for your new business casual wardrobe.
—Emily
What are your thoughts? Share your opinion in the comments below!