Real talk: many women experience changes to their figure throughout their life. It can feel like a challenge to dress a new body and to get used to clothing fitting differently. However, we have some tips and tricks to help flaunt your favorite features and tune in to your confidence.
Try these tips for styling figure-flattering outfits after a weight gain.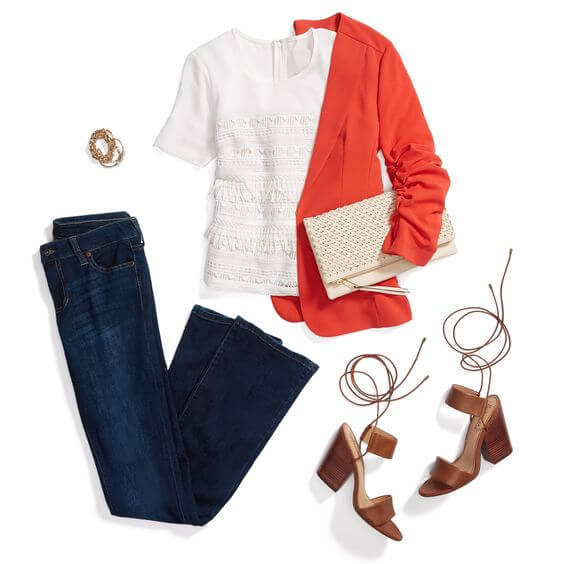 Highlight Your Favorite Assets
No matter how much your body has changed, pick one to two (or three or more!) favorite areas that you want to focus on highlighting.
If you want to keep the attention on your upper half, focus on highlighting the neckline, your bust or your arms. Reach for tops that have the most flattering necklines, or go for brightly colored blazers to show off your arms.
If you want to keep the attention on your lower half, focus on highlighting your waist, hips and legs. Reach for skirts, dresses and figure-flattering jeans to dress your figure.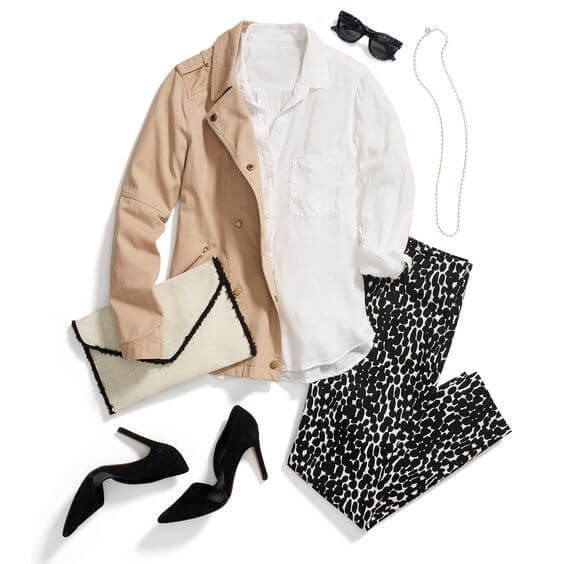 Play it Off with Prints
Patterns and prints can be ultra-flattering and work to sleekly conceal those less-than-favorite areas that we have.
Small prints (think gingham, animal and florals) work well to conceal extra weight.
Printed skirts (no matter how large the print) are ultra-flattering, especially if they're a loose and flowing maxi or a midi skirt.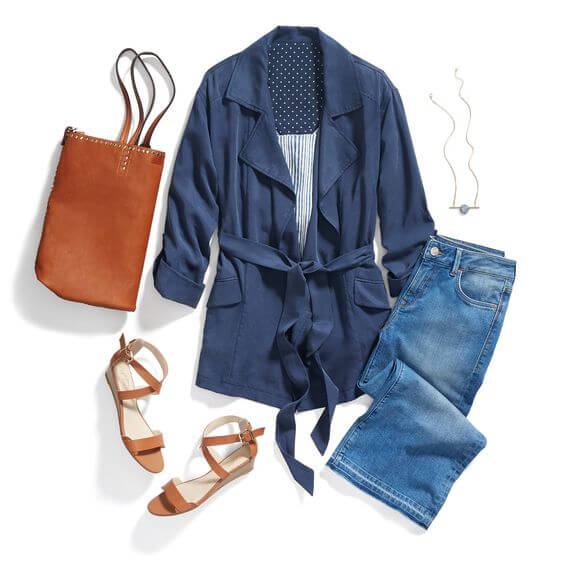 Default to Those Always Flattering Pieces
No matter your height, weight or frame, there will always be pieces that we'll always reach for.
These are the defaults to flatter your figure:
Another thing to always default to? Wear colors that you feel best in! If wearing cargo green makes you feel like you've pulled the perfect outfit together, then wear it!
—Baylee
If you're looking for a little extra help dressing your new body, our expert stylists are here to lend a hand. Take your style quiz, order a Fix and let your stylist know about your fit challenges and what you want to highlight with your clothes. Relax and receive five items hand-curated just for you that you can try on comfortably at home. Shipping and returns are always free.