The key to dressing a petite body shape without looking boxy is to define the waist! Petite frames benefit from a defined shape, but it doesn't mean that you need to wear tight clothing.
Here are four key pointers to dress a petite frame without looking boxy: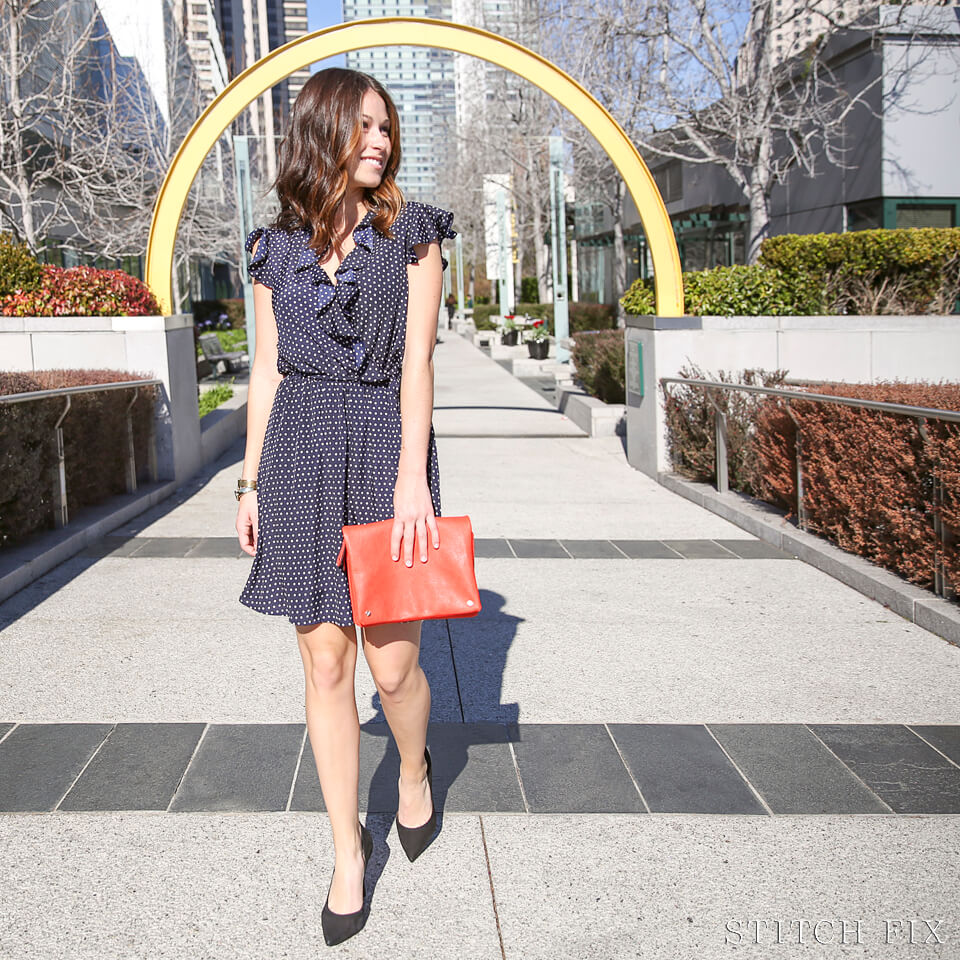 Aim for tops and dresses that wrap or tie at the waist. Cinched or tie-waist dresses will bring more shape to your frame without skimming every curve. Plus, you can adjust your tie or cinched waist dress to define your waist just as high or low as you want to.
The belt is your new BFF. Invest in a couple that fit around the waist, not hips. I recommend a few neutral colors—perhaps a nude one and a black one—plus one in a bright color that complements your skin tone.
Choose high waisted pants. Petite legs can instantly look miles (or inches) longer with high waisted jeans. If you're a fan of loosely fitted tops or tees, tuck one into a pair of snugly fit jeans to avoid looking boxy.
Go for fitted jackets. As you hunt for a new jacket in the fall or winter, be sure to find a jacket that fit squarely on your shoulders. But we're not talking about shoulder pads! This will add structure to your frame, but won't be skin tight.
To keep from feeling overwhelmed, start out small and pick a few key staple pieces that make you feel wonderful. Did you know Stitch Fix carries petite sizing? Simply opt into petite in your Style Profile.
—Elizabeth
What do you think? Share your own advice in the comments below!