Patterned outerwear is the perfect way to add dimension and interest to any outfit! Don't get cold feet before you wear your striped jacket, instead, think of it as you would any other piece of outerwear in your closet.
Here are three ways to style a striped jacket: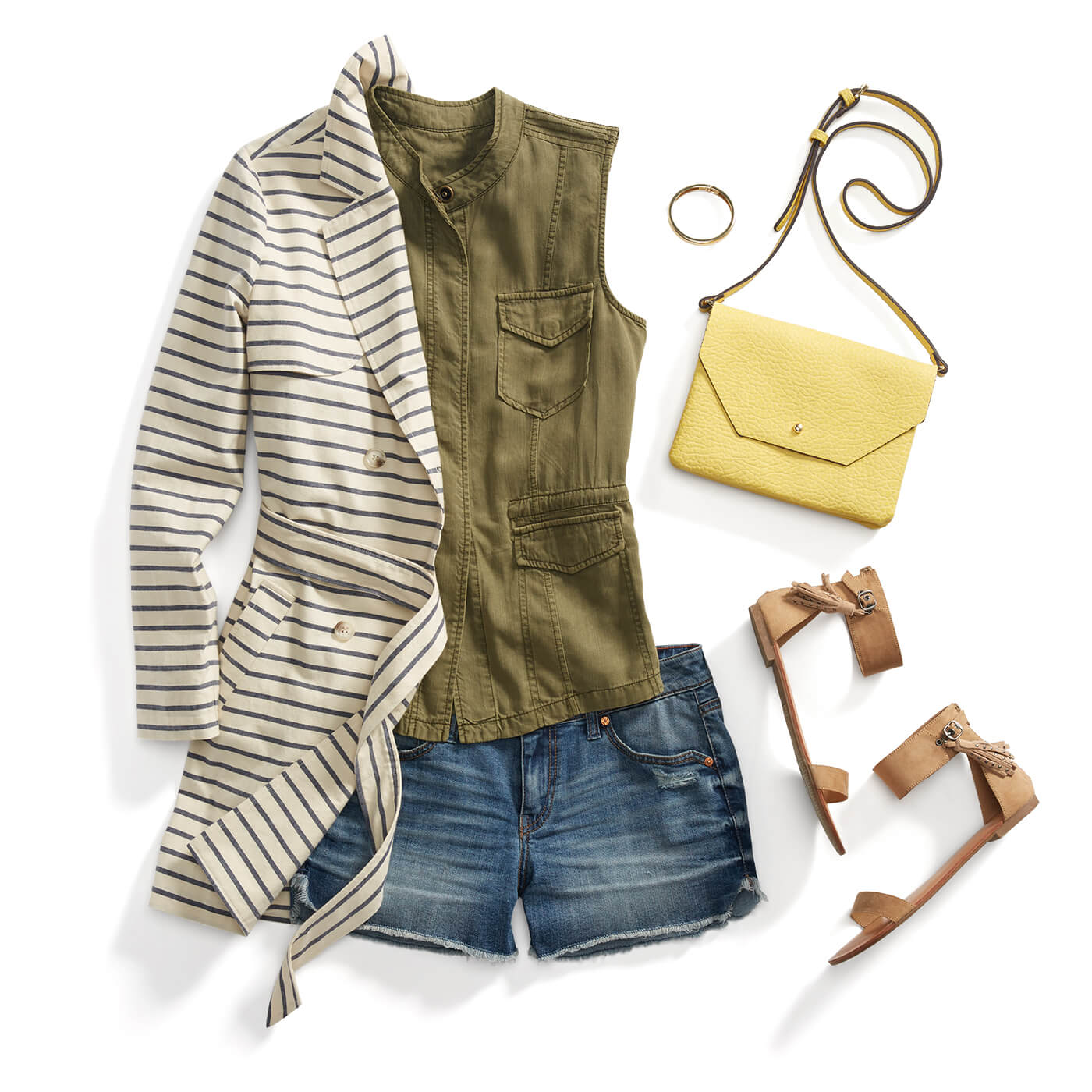 Start with neutrals. Style a striped jacket with your favorite jeans and a neutral top for a no-fuss look. A striped jacket will also easily layer over a grey dress or any complementary colored dress.
Pattern play it up. Once you've gotten more comfortable with this statement piece, try the ever popular pattern mixing trend. Start small by pairing the jacket with your beloved grey tee, denim, and polka dot or floral flats. If you're feeling really adventurous, rock the jacket with a patterned top. Keeping the colors of these two patterned pieces similar will create a cohesive look.
Wear stripes on stripes. So you've mastered monochromatic dressing and pattern play, so let's try stripes on stripes! Style your striped jacket with a top that has larger or smaller stripes than the ones on your jacket. Just like the pattern play, pair complementary shades together—think navy with army green, red with tan or black and white.
Your new striped jacket will be your favorite piece of outerwear, especially for those days when you want to mix it up and get away from your staple coats.
—Jami
What are your thoughts? Tell us in the comments below!