Sometimes it's just too darn hot to wear black. Enter the crisp, little white dress, or LWD. Just like it's reliable cousin, the LBD, donning white from head to toe is not only chic but can be equally flattering. The key lies in finding the perfect fit for your body type and how to style a white dress once you've found "the one."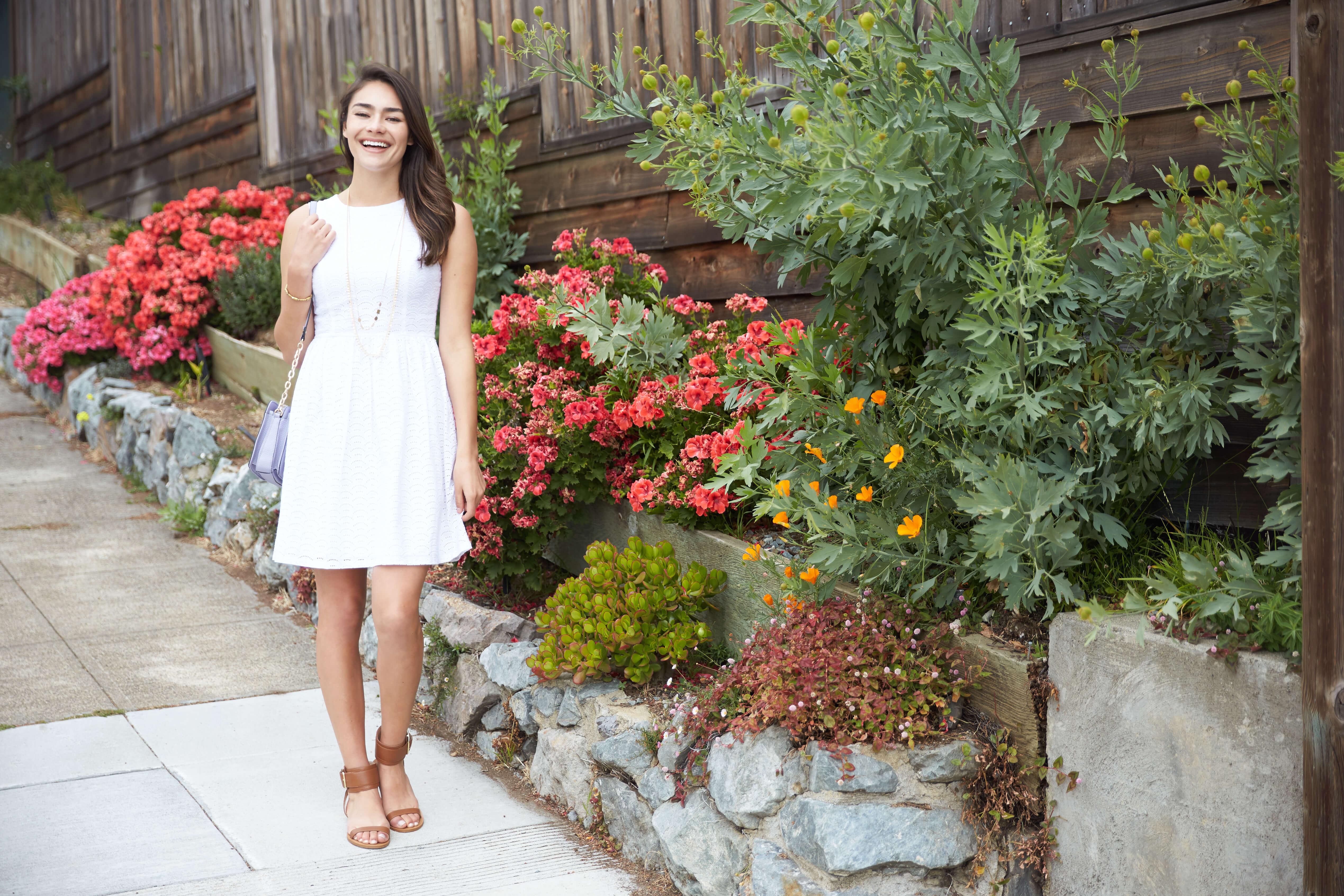 Read on for tips on how to find the most figure-flattering white dress:
An a-line white dress:

With a bottom that slightly grazes your body, this dress will be instrumental in concealing your midsection. So go on, have that second piece of cake. Try a classic wrap dress for a super-chic timelessness. If you're not comfortable in the all-white get-up, weave in some color with a bright chunky necklace or a bold color on your shoes—bonus points for a floral print heel!

A fit & flare white dress:

This cut has a fitted waist and flowy bottom—the ideal fit for the busty or curvy ladies. The silhouette balances out your top and bottom by giving you that ever-coveted hourglass figure. Play with textured details such as cut-outs or lace to add interest and dimension to this classic style.

A maxi white dress:

The maxi is universally flattering on all shapes and super comfortable! Skip the casual fabrics such as cotton or jersey and opt for a dressier feel in a chiffon, silk or a poly blend dress. Silver or gold will add even more pop with a white background, so break out the sparkly accessories—the perfect celebration outfit.
Move over LBD, the little white dress is our new favorite for the warmer months! With these style tips, you'll be ready to rock the look all summer long.
—Brittany
What are your thoughts on wearing a LWD? Tell us in the comments!