Ah, weddings. We love seeing friends and family tie the knot, but it gets tricky trying to drum up a new outfit for every special day. If you already have a go-to dress that you feel great in, why not wear it?
Here are our tips for styling a form-fitting dress for a wedding: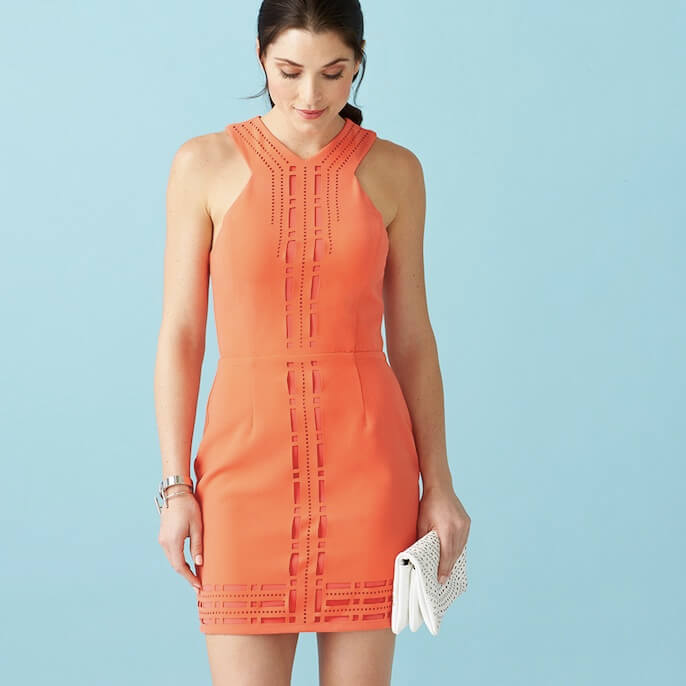 Mind The Length
If you always reach for a form-fitting dress, then it sounds like you already know how to rock it. If you're ever unsure if a dress is too short, let your arms hang at your sides. If your fingertips sit past the hem of your dress, it's on the short side.
Reach for The Right Fabric
Another way to make sure your dress is nipping you in at all the right places and flaunting your silhouette in it's most flattering form is to choose a dress with forgiving fabrication. Consider popular choices like scuba or a poly-blend in your favorite  hue.
Assemble the Right Accessories
Wedding guest attire isn't quite complete without the perfect accessories to elevate your ensemble. Don't forget to adorn yourself in jewels and chains—this season, we've been all about simplicity when it comes to jewelry so feel free to swap out your statement necklace for a dainty layered style instead.
What are your thoughts on wearing a form-fitting dress to a wedding? Share your thoughts in the comments!