Congratulations on your upcoming job interview! Making a great first impression can be nerve-racking, and companies have variable dress codes, so where do you start? Here a few tips: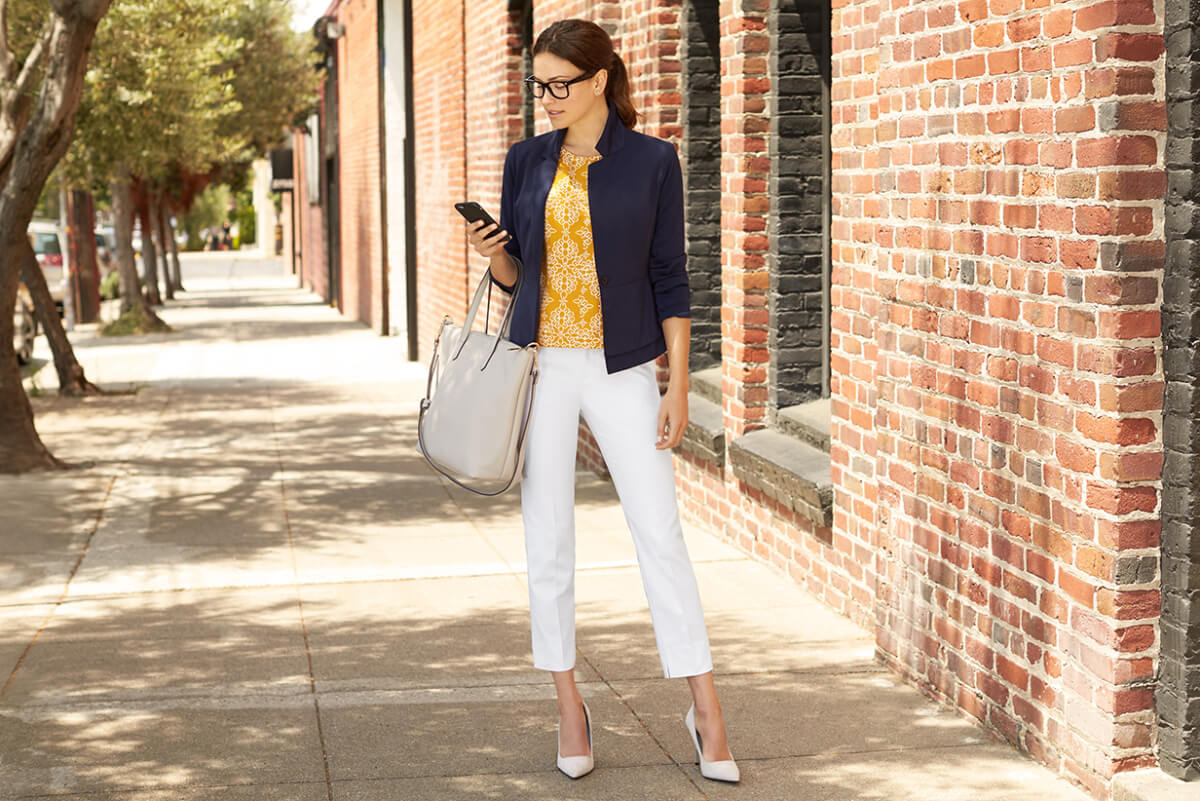 Try to find out the dress code for the company ahead of time. If that information isn't available, business casual is a great rule of thumb.
Pass on the jeans and opt for a pair of slacks or cropped chinos. For a skirt or a dress, keep hemlines in the conservative zone—just above or just below the knee.
Adding a blazer always ups the polished factor. Plus, it's a classic way to add some coverage over a silk tank or work dress.
If spring temperatures are warmer than usual, keep light layers and breathable fabrics in mind so you're just as comfortable in an air-conditioned office as you are in a stuffy room.
Try a classic black pant with an elegant white top to nail a sophisticated look.
 If you want to make a spring statement, try a neutral silk blouse paired with a printed skirt. But skip the sandals! Classic heels, classy flats or even a pop-color pump are stylish & scream "hire me."
Good luck!
—Casey
What do you think? Share your own advice in the comments below!