We know that moms have the hardest and one of the most important jobs on the planet. Plus, we know that your day can be busy but it doesn't mean that you have to throw up your hands and resort to yoga pants for all occasions.
Here are our picks for outfits for a busy mom: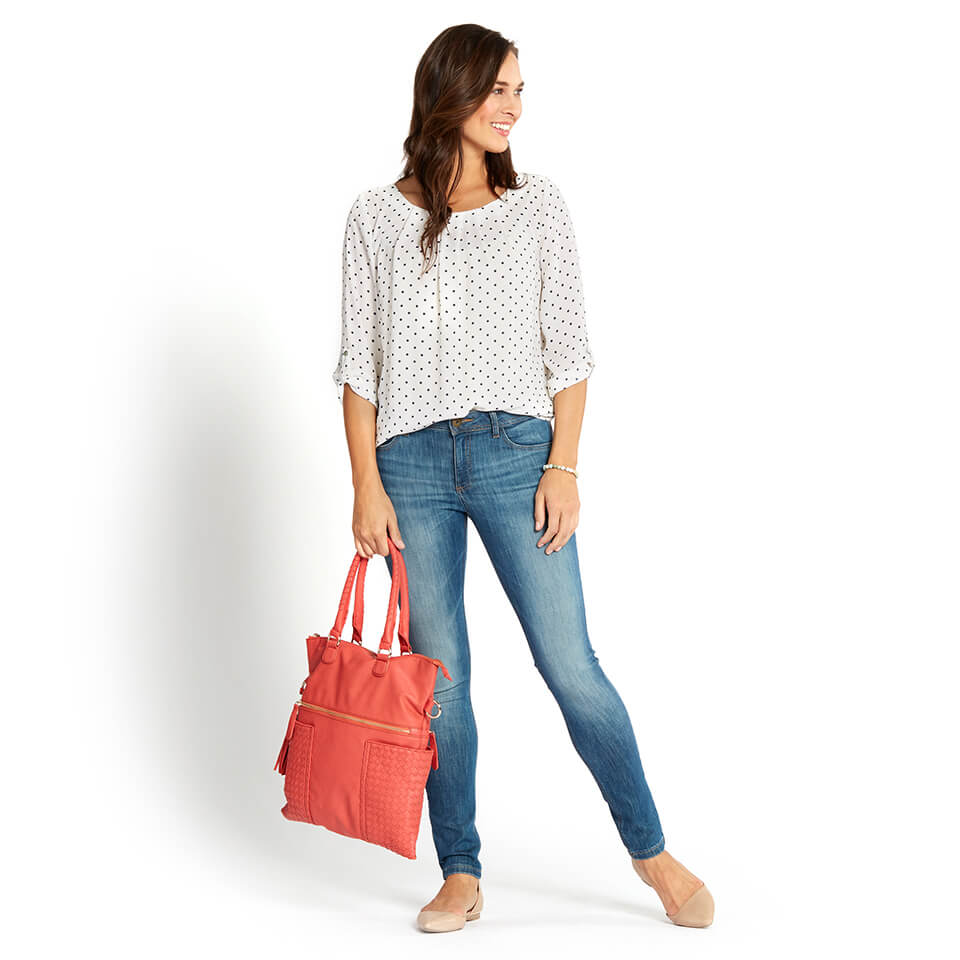 Jeans and a tee
Don't be fooled by seemingly simplistic outfit combination! With so many cuts, washes and fits of jeans to choose from, you can have a jeans and tee outfit for every day of the week that's completely unique! If you're into emphasizing your curves, try pairing a flare leg with booties or if you have a day full of errands, try out a pair of raw hem jeans with slide sandals.
Athleisure
Combine your already existing loungewear collection, like leggings and sneakers, to create a chic (but comfy!) ensemble. The key to pulling off this look is to wear sporty silhouettes and well-fitting pieces. Baggy sweatshirts begone!
Dresses
Dresses don't mean dressed up, although you should get dressed up whenever you want to! A dress is the ultimate one-and-done outfit. Reaching for a shirt dress or a long and flowing maxi is a breeze, so be sure your closet is well equipped with those options as we head into warmer months.
Even with a packed schedule like yours, always take the time to feel your best!
—Jennifer
What do you think? Share your own advice in the comments below!