'Tis the season! As the temperature drops and the holidays near, that means ample occasions to don our best festive frocks. If holidays with the in-laws are part of those occasions, then read on for a foolproof guide for tackling the events in style.
Here are some outfits ideas to try out during holiday dinners at the in-laws: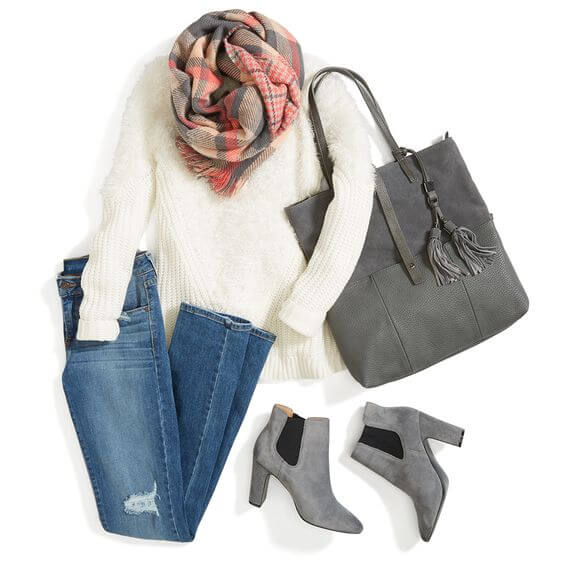 COZY UP IN CABLE KNIT
Nothing says "comfortable with the in-laws" more than jeans and a cable knit. Keep your look comfy and casual by reaching for your favorite distressed denim, topped with a chic, cozy pullover. Try a winter-white color this holiday season, and don't be afraid to play with texture —think chunky knits, wispy feather knits, and faux leather accents.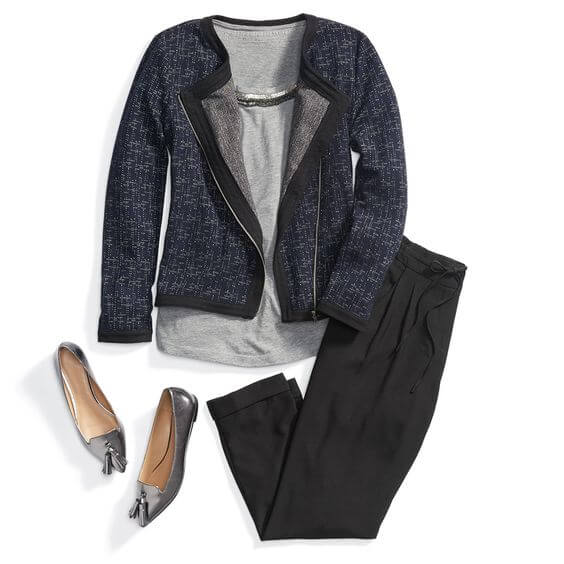 WORKWEAR WITH A METALLIC TOUCH
If you're still in the phase of getting close & comfortable with the in-laws, try out workwear-inspired holiday wear. Toss on a pair of sharp black trousers as your base or opt for drawstring joggers to keep you ultra-comfy all evening long. A knit blazer or fitted jacket will keep it chic without feeling overly stuffy.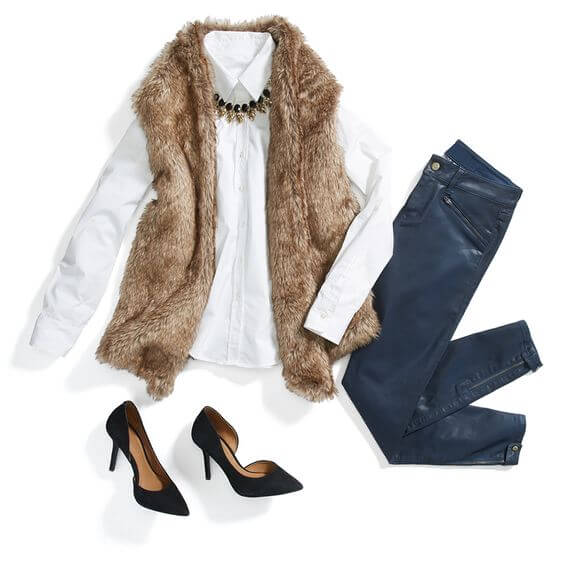 CLASSIC WITH A FAUX FUR TWIST
If you're not one to dress to impress anyone else, reach for something classic with a twist. Swap out your ultra-skinnies for a coated pair, i.e, faux leather style. Pair them with your tried-and-true button-down, slip on your comfiest pumps and layer on a faux fur vest to cozy-up your buttoned-up look. A sparkly statement necklace finishes the ensemble with the perfect dose of holiday glam.
P.S. Don't show up empty-handed! A bottle of wine, your best appetizer or a simple party favor can go a long way in starting the night off on the right foot.
—Tyler
What will you be wearing to dinner at the in-laws? Tell us in the comments!