Color matching may seem like a big mystery, but it doesn't have to be! We've done some sartorial sleuthing and have answers for you. Your first clue? Start with the color wheel below.
Use the tips below to color-match like a pro!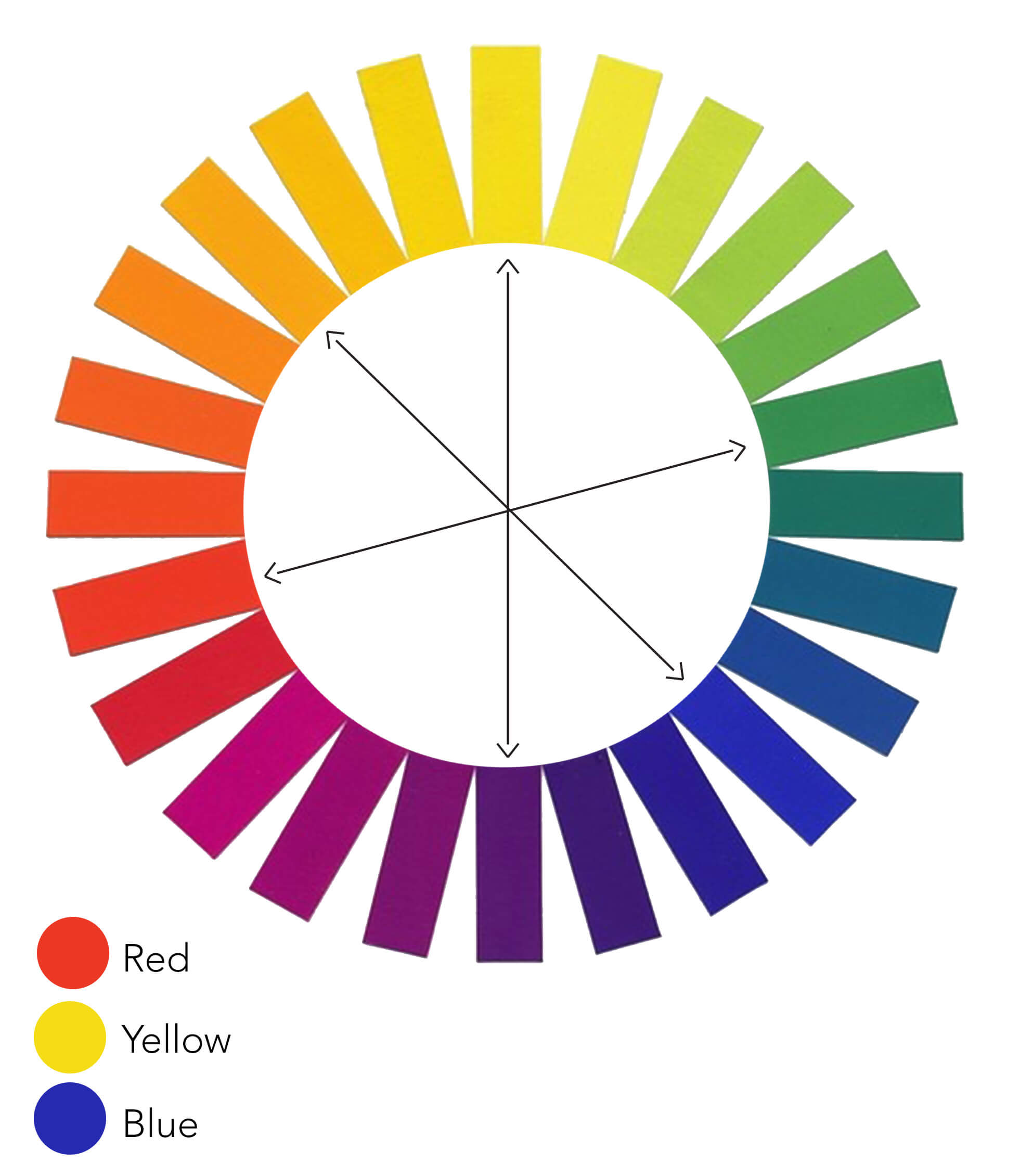 THE BRIGHT SHADES OF THE COLOR WHEEL
This handy guide relies on the rainbow of basic colors in order from cool to warm. Typically, the most pleasing color combinations are directly across from each other. Let's look at some examples:
Ultra-Bold Hues
Have a saffron-orange sweater you've been dying to debut? Pull on sky-blue light wash skinnies for a winning warm-meets-cool combination. Or try a marine blue chambray top with coral-colored skinnies—opposites attract!
Jewel Tones
Among some of the most complementing colors for all skin types (seriously!), jewel tones (like jade green, amethyst purple and sapphire blue) look particularly sharp with dark colors like black or navy (ahem, dark-wash denim) but also do well with neutrals like crisp white or light, heathered grey.
Stylist Tip: Don't hesitate to wear shades of one color from head-to-toe. Try a light aquamarine blouse tucked into teal trousers. Voila! You've conquered tonal outfitting like a pro.
THE NEUTRALS UNDER THE COLOR WHEEL
These are your fuss-free foundation tones, which is why they work with anything—including those trickier, statement shades. Learn more about how to leverage these muted hues in our how-to-wear-neutrals post.
Navy
This nearly neutral is a close cousin to black and will work well with all your hard-to-match brights like chartreuse and fuchsia. (And pssst… Yes, you can wear black and navy together!)
Black, White, Brown, Beige and Grey
They are your core neutrals that work tirelessly to blend with literally any other shade under the sun. They also pair well together (even black and brown!) for easy, chic achromatic outfitting.
Olive
Black, white and grey are easy options, but soft pastels like blush pink, lilac and pale blues (we're looking at you, chambray) are also good go-tos with this trend-savvy desert neutral.
COLORS YOU WON'T SEE ON THE WHEEL
Let's not forget about the eccentric hues that aren't found in most traditional color wheels. We're talking dusty pinks, faded lilac, electric green and laser-bright lemon yellow.
Neons
If you'd like to be noticed rather than notorious for your use of neons, opt for a simple black, white or charcoal pairing. These classic neutrals complement electric tones and provide a grounding base.
Pastels
These pale pretties play well with equally soft hues like dove grey, white and cream. They can also be worn together (like a butter yellow with a pale blue) for an ultra-feminine color combo.
WHEN TO USE CAUTION
Despite the wide range of color pairings afforded by the color wheel, there are some combinations to be cautious of. The most important? Anything associated with a holiday (like red and green, or orange and black). There's also such a thing as overdoing a palette—like an all-neon ensemble.
Stylist Tip: Don't forget to use your new-found color wheel know-how to suit your complexion and find out which colors look best on you.
So that's it—the what's what of color couplings! Feeling confident? Take your color-matching skills to the next level and try your hand at pattern-mixing by using prints with hues in the same color family to create a cohesive look. Don't forget that prints can behave as neutrals, too—like the ever-classic leopard print (grrr!).
—Stephania S. and Jennifer M. 
Ready to coordinate a capsule wardrobe? Take your style quiz, order a Fix and ask your stylist for hues that complement your chosen capsule palette. Ask for all-neutrals or request jewel tones, neon or pastels to inject color. Relax as you wait for your five personalized pieces. Try your items at home— keep what you like and send back the rest. Remember, you're never required to schedule more than one Fix at a time and shipping and returns are always free.