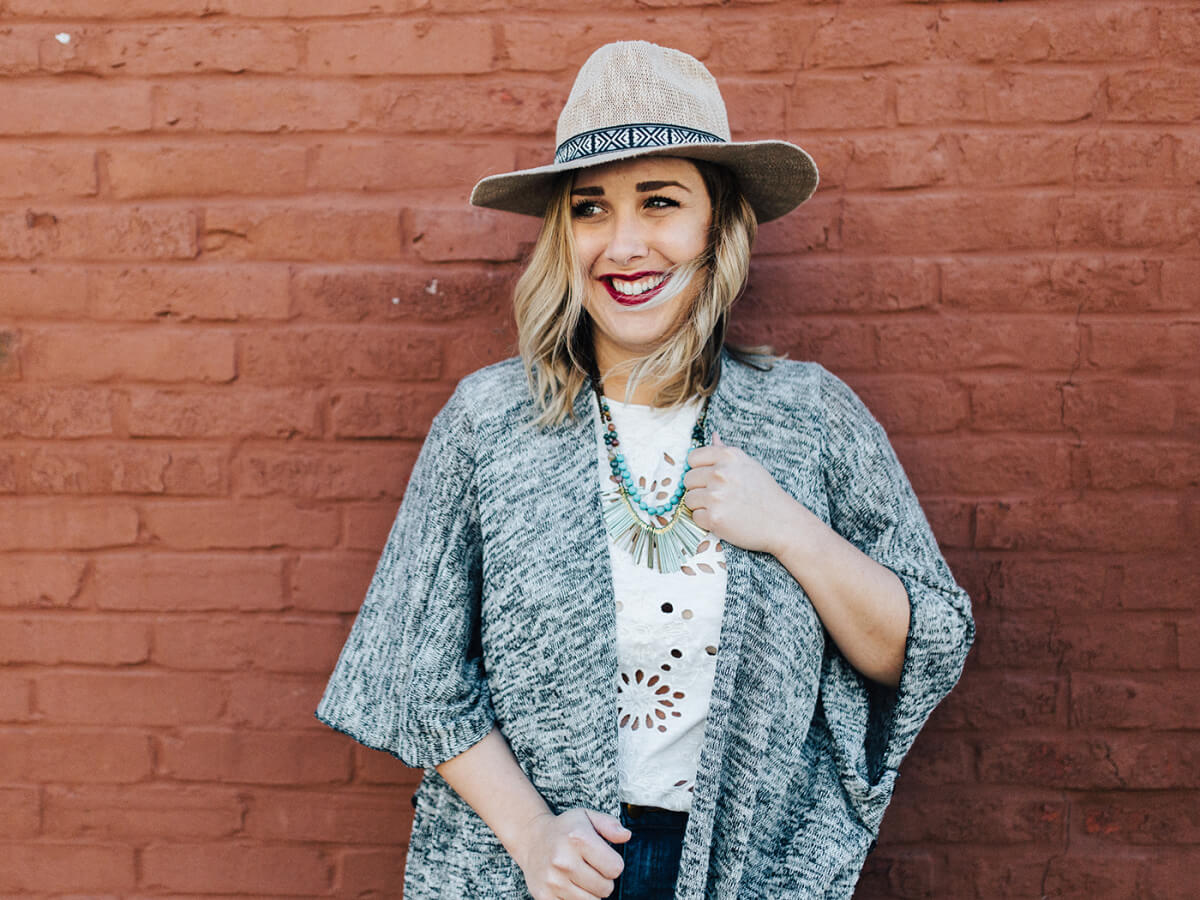 1. What are you listening to these days?
"I love music! It's one of my favorite hobbies to discover new artists. I'm always getting into something new & I constantly change up what I'm listening to based on my mood. I'm a sucker for a strong female vocalist—right now I'm swooning over Courtney Barnett."
2. What trend are you obsessing over right now?
"I am all about that denim-on-denim for days look. I generally gear towards an edgy or bohemian style, but this trend really helped me branch out. I also love trying to interpret trends in my own way so I still feel like myself. Pushing my comfort zone with fashion is something I'm constantly trying to do."
3. What's the last book you read?
"#GIRLBOSS by Sophia Amoruso. It really inspired me in a personal & professional way to focus on being a strong woman who goes after the life that she wants for herself. It was a great read not only because I've spent my whole career in fashion, but because it's about chasing your dreams & actually achieving the goals you set for yourself."
4. What inspires you?
"People inspire me! It's a little corny—but true. Every person is so different, and I'm really fascinated by what they can teach me. It's the best part of my job & what I appreciate most about life in general."
5. Lipstick or mascara?
"Lipstick & mascara are both my everything because I can't wear much else (allergies—eek!). However, if I had to pick, I'd say lipstick. My Aunt Rose taught me that as long as you've showered & put on lipstick, you're set for the day."
Have more questions for Sam? Ask her in the comments!