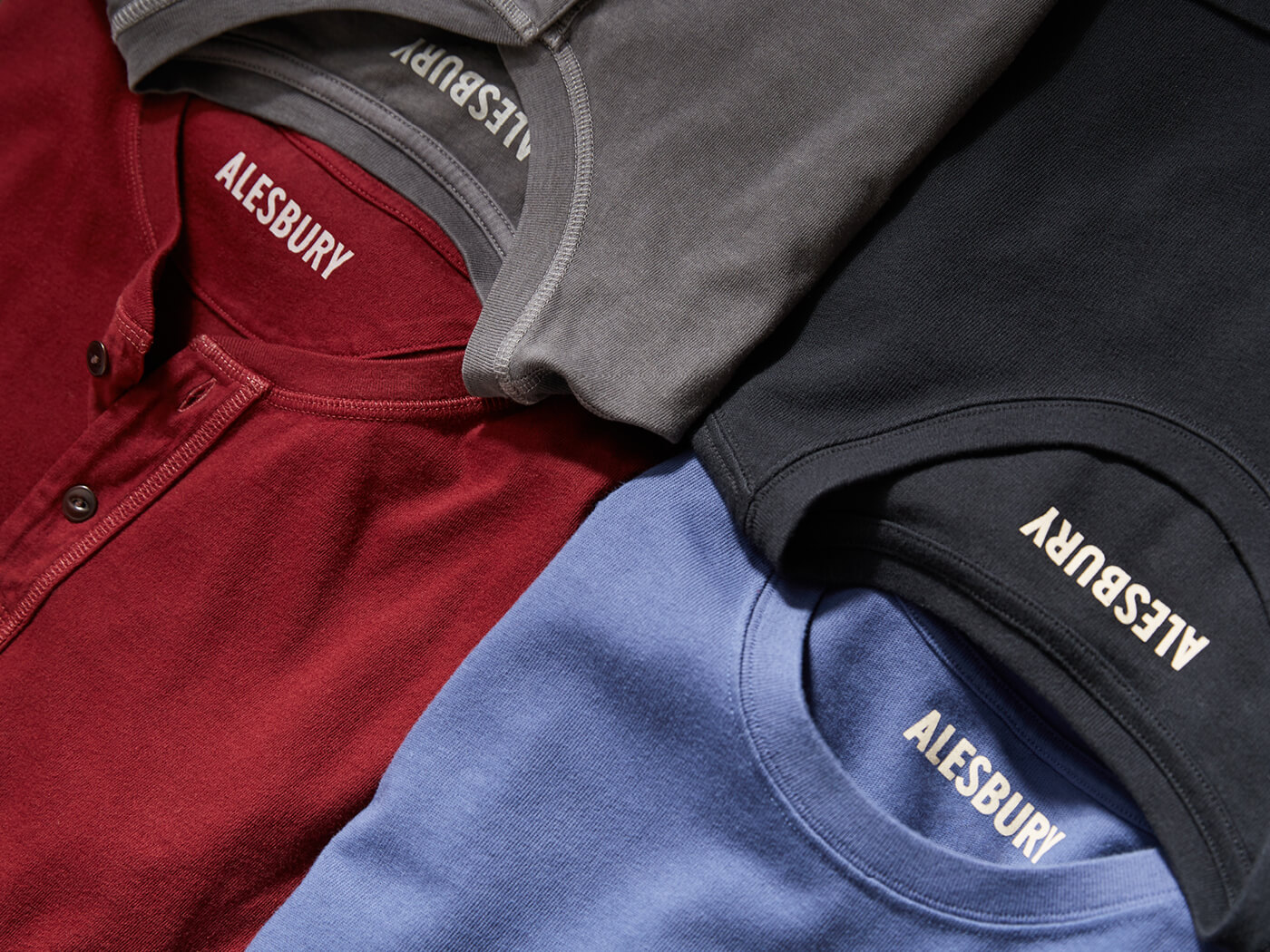 Arms
Your T-shirt's sleeves should hit at the midpoint of your upper arm. That said, if you're very tall or have longer arms, a sleeve that cuts lower can work. If you have shorter arms—or huge guns—shorter sleeves can nicely emphasize your biceps.
Torso
Tees are a challenge for the long torsoed gentleman. If you're a tall or skinny man, please fight any temptation to wear an XXXXL tee. Yes, it might be at the right length, but you'll disappear in its billowy folds. Instead, look for a long line cut that can cover you without looking boxy. T-shirts should fall just below your belt. If a shirt touches the bottom of your fly, it's too long.
Shoulders
The majority of men have have rounded sloping shoulders—not square ones like Superman. One way to balance round shoulders is with a v-neck collar, since this makes your shoulders look more broad. Another tactic is to wear a tee with contrasting sleeves. Regardless of your body type, always make sure the seams of your shirt line up with your shoulder line.
Stomach
Until they invent a shirt that magically bestows six-pack abs on its wearer, you'll want to be mindful how a shirt fits around your midsection. Your shirt shouldn't feel painted on, nor should it drape around you like a mumu. When in doubt, choose a size up in a slim cut.
Ask your Stylist for the right T-shirt that fits your style.