This season, we're seeing a fabulous range of white denim and white dresses in our collection. We love how these pieces can be used to create styles that are vibrant, seasonal, and on-trend!

White jeans work well for day or night. Try a looser-fitting top and flats for daytime, then for night, transition to a sleeveless blouse, heels, and your favorite piece of statement jewelry. The key is to have fun with bright colors and pattern play when styling your jeans!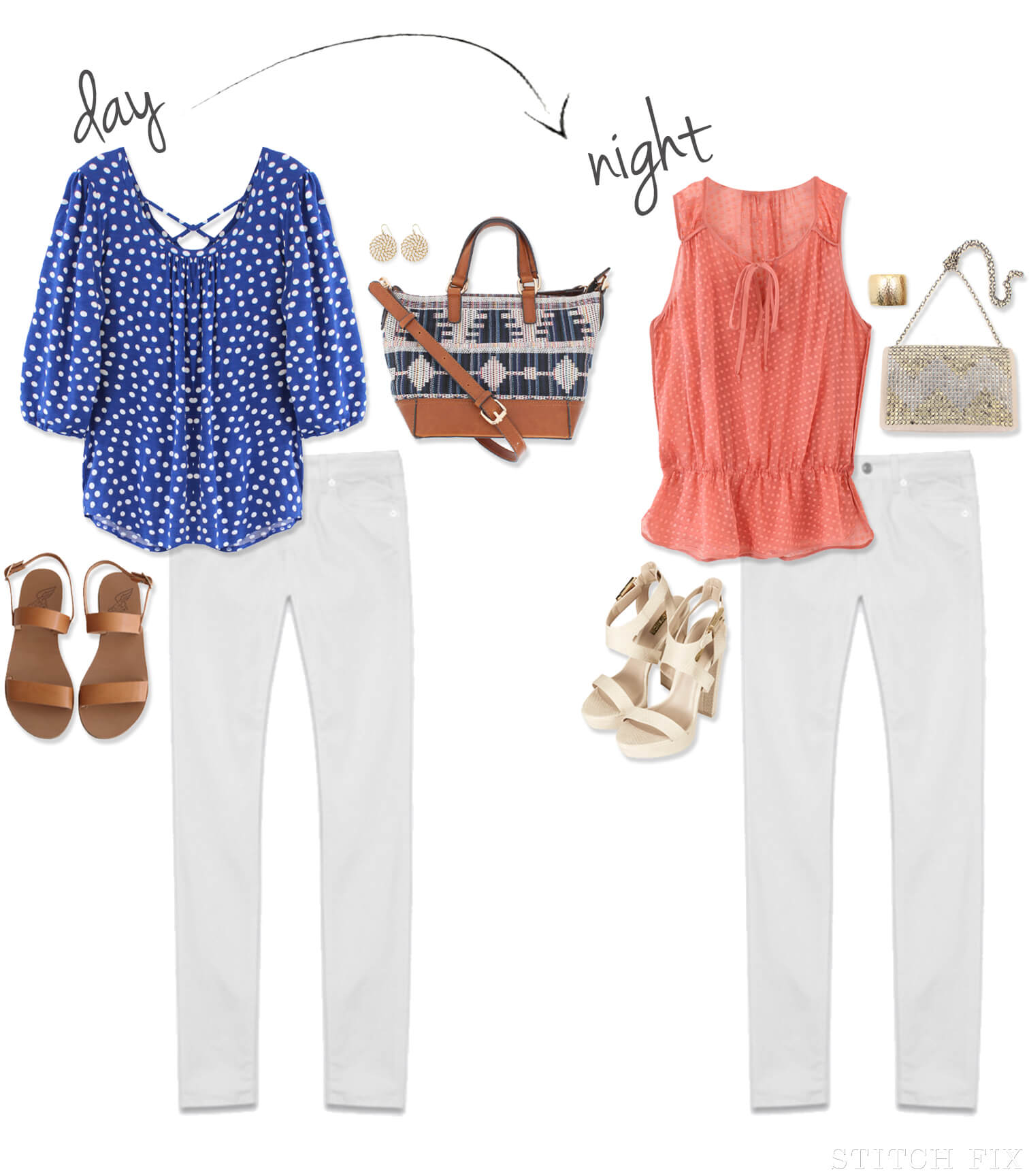 Top 1: Tracy Dot Print Cross Back Knit Top ($58)
Top 2: Nima Swiss Dot Silk Blouse ($78)
Bottom: Louie Skinny Jean ($88)
Earrings: Cathleen Dandelion Filigree Earrings ($45)
Bracelet: Lafayette Hammered Metal Cuff ($44)
Bag 1: Rooney Mini Aztec Print Cross Body Bag ($54)
Bag 2: Wynn Studded Chevron Fold Over Clutch ($48)
Shoe 1: Ancient Greek Sandals Clio ($185)
Shoe 2: Topshop Link Platform Sandal ($100)

A white denim jacket is a great layer for day or night. Build a base with bold hues then simply slip on and go. Let your outfit shine by keeping accessories neutral and to a minimum.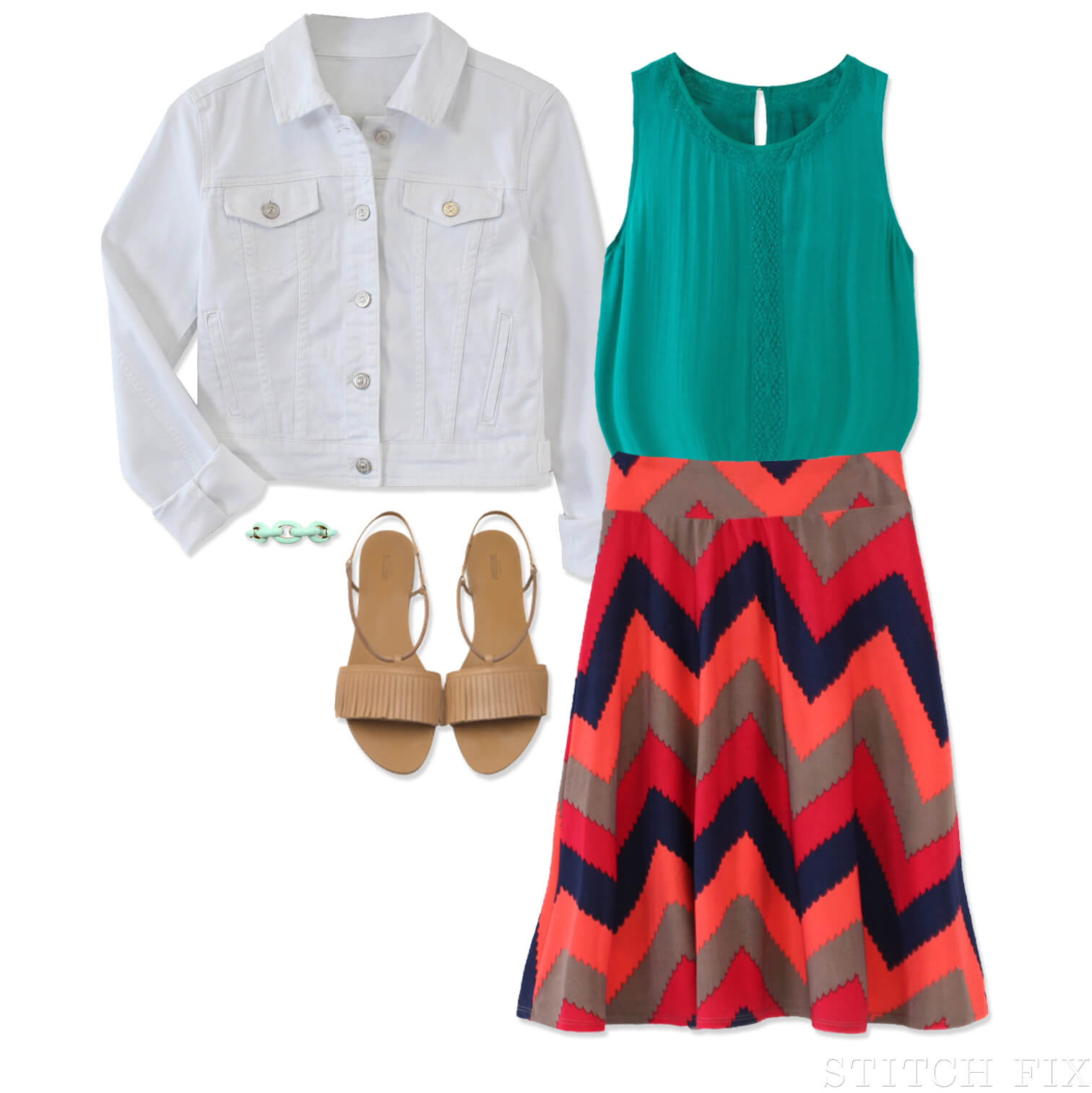 Jacket: Cindy Denim Jacket ($58)
Top: Baylee Crochet Detail Tank ($48)
Skirt: Gia Chevron Print Swing Skirt ($78)
Bracelet: Kassia Enamel Chain Bracelet ($58)
Shoe: Leather Cord Sandals in Vachetta ($125)


The spring's whites also come in a range of other non-denim styles such as tops, skirts, and dresses, which can be re-styled and worn for day or night. Keep your daytime look simple with sandals and a bright accessory, then dress your look up for night with statement jewelry, heels, and a pop of color.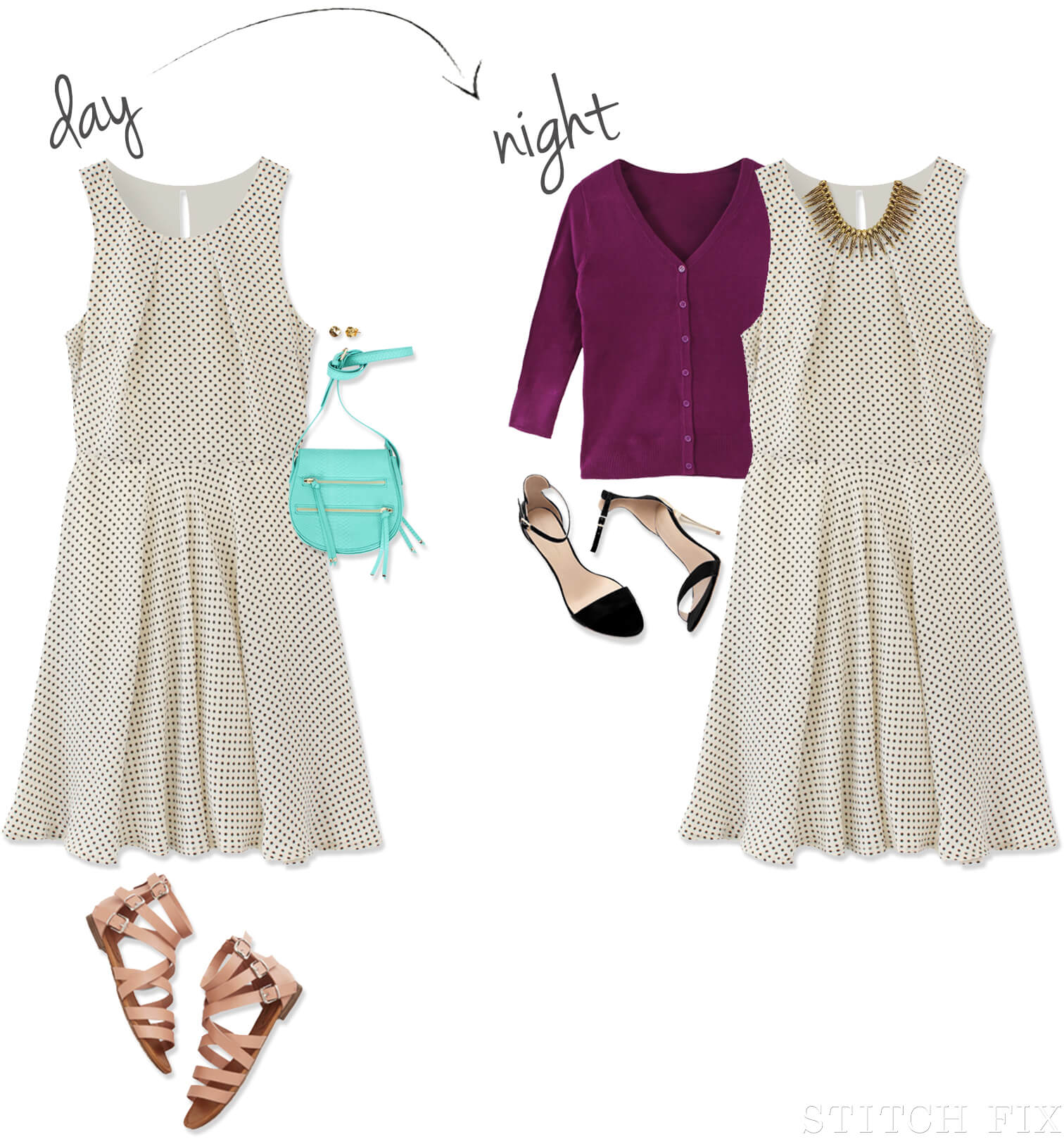 Dress: Sugar Dot Print Fit and Flare Dress ($74)
Cardigan: Jaclynn 3/4 Sleeve Button-Up Cardigan ($38)
Bag: Charleston Embossed Crossbody Bag with Zipper Detail ($48)
Earring: Marina Hammered Metal Stud Earrings ($35)
Necklace: Valentina Feather Bib Necklace ($85)
Shoe 1: Sunset Sky Sandal ($30)
Shoe 2: Zara Sandal Stiletto Heel ($50)