Instead of slipping into sweats for laundry day, keep reading for 3 ways to wear athleisure for the ultimate in street style vibes.

Trend To Try: Slip-On Sneakers
These easy-to-wear shoes have come a long way from their sk8ter days. Not only are they comfortable, they're an easy alternative to flats. Pair them with dresses or skirts for a girl-meets-boy combo.
Stylist Tip: "For extra street cred, top off your look with a canvas or faux leather baseball cap." —Becky G.H.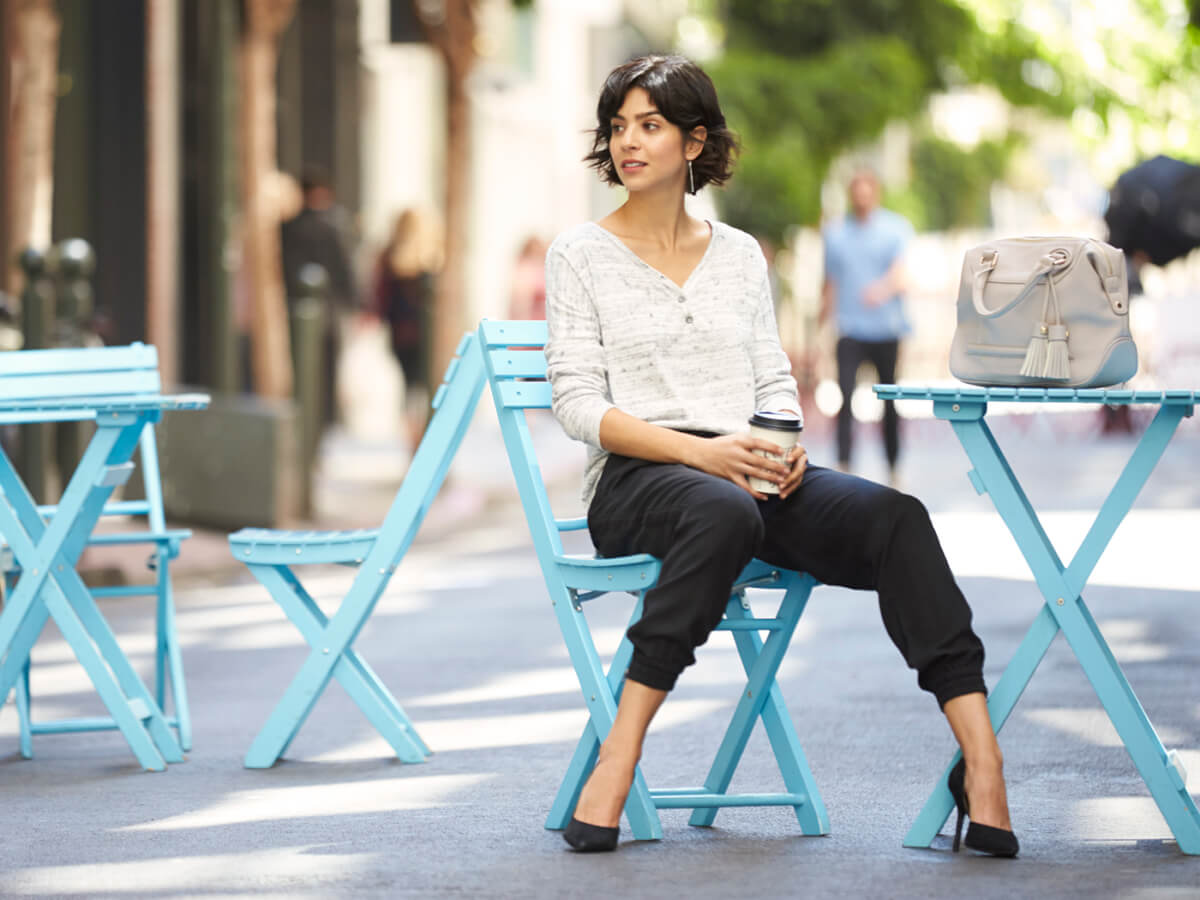 Trend To Try: Joggers
Move over, sweatpants! And, in fact, let's call this a style rule: avoid wearing those outside the gym or home. Instead, opt for their stylish equivalent, the jogger. They offer a more tailored look for couch-to-cafe utility—trust us! An added bonus? The elastic bands at the ankles show off your favorite shoes, without feeling frumpy. Wear them with a lightweight knit and a structured purse for the mornings you can'teven.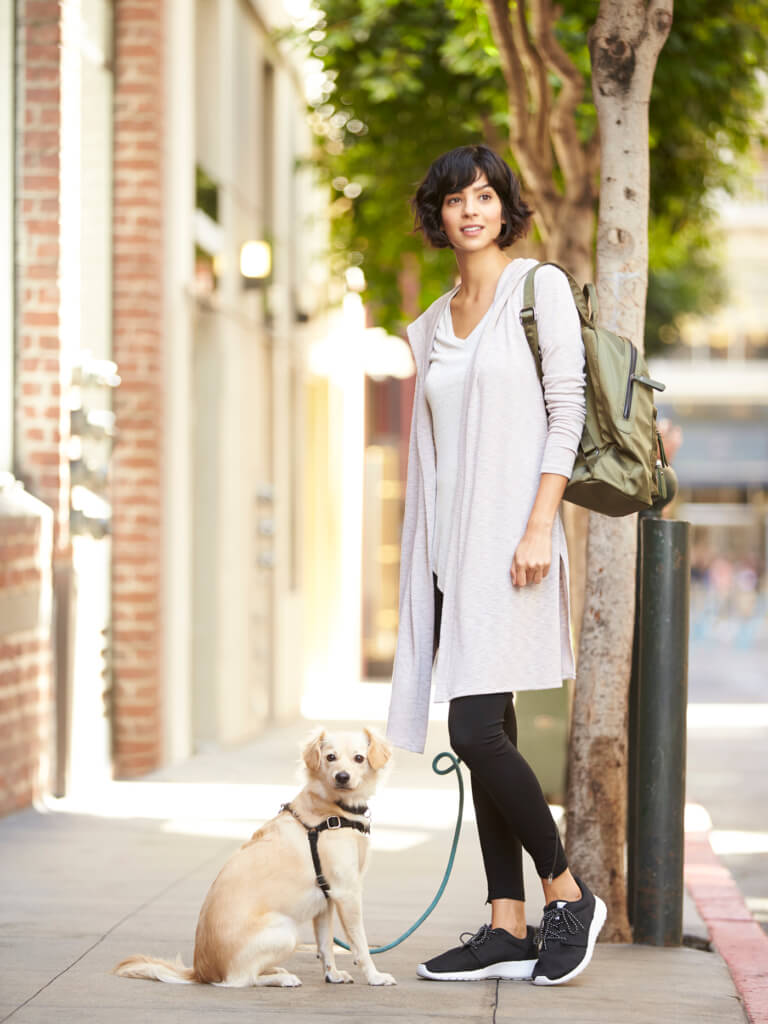 Trend To Try: Long Cardigans
Just when you thought leggings couldn't get any comfier, you wear them with a duster cardigan. This long layer, can complete any outfit with minimal effort. It's versatile, so try it with tapered trousers, bootcut jeans or joggers. This throw-on-and-go piece will make any outfit look chic—even the while walking the pooch!
Exposed zipper details are the no-brainer way to spice up basic outfits. Ask your Stylist for this hardware trend!

Stylist Sasha M.
So, tell your Stylist what you want—what you really, really want—in your next Fix!